MASTER
A flush swing door with an aluminum frame, only visible for two and a half millimeters. The panel can be made of glass, wood, lacquered in all colors, even decorated and pantographed based on the Customer's design. There are no special width or height limits. The MASTER swing system offers several kinds of frames, so the most suitable opening for your interiors can be created: doors fitted flush with the wall, or door leaf flush with staff beads, with either a 'pull' or 'push' opening, that can also be made floor-to-ceiling. The impressive version with pivot opening allows larger leaves, up to 150cm wide and 300cm high.

ALUMINUM AND GLASS SLIDING DOOR: MASTER
MASTER is the most technically advanced profile of the Staino&Staino production. The MASTER aluminum and glass sliding door profile is only visible for two and a half millimeters from the outside, and can hold any kind of totally flush paneling. The MASTER profile will allow pocket sliding door leaves or sliding doors up to 1,5mt high wide and 3mt high for each door leaf.

PROJECTS MADE WITH THE MASTER DOOR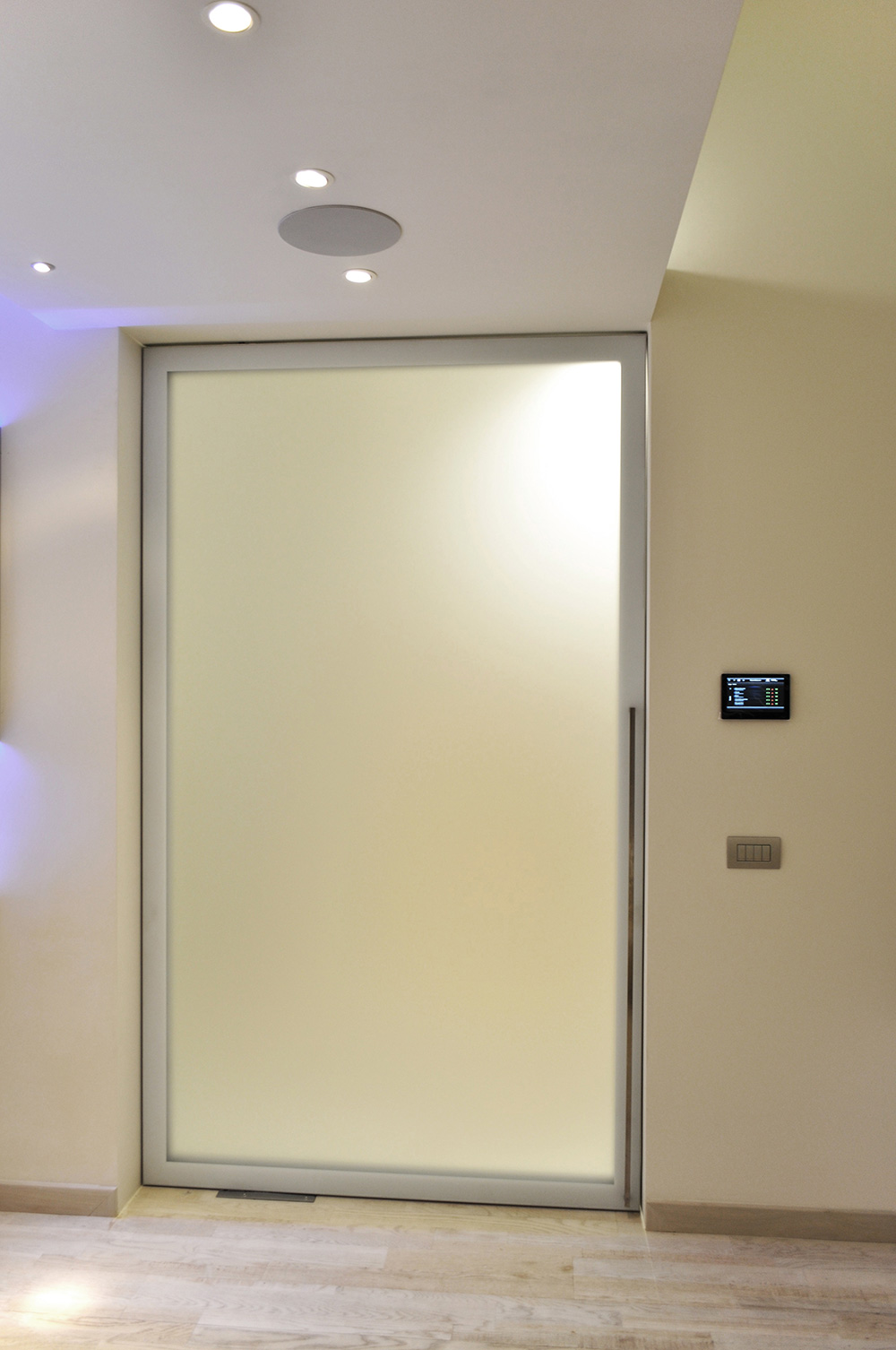 A villa in Tuscany, built and furnished following the directions of interior and lighting designer Gerardo Acciaiolo from A.D. Design s.r.l. company (addesignsrl.com). Along the stairs to the living area,...