References and Bespoke products
In this section, you will find some of the bespoke products that are not included in the catalogue. Staino&Staino is committed to provide the best solutions to meet the needs of each project of their clients—private customers and designers alike. From non-standard sizes to special materials, the products in this sections are proving the craftsman-like care with which Staino&Staino meets each client's needs for customization.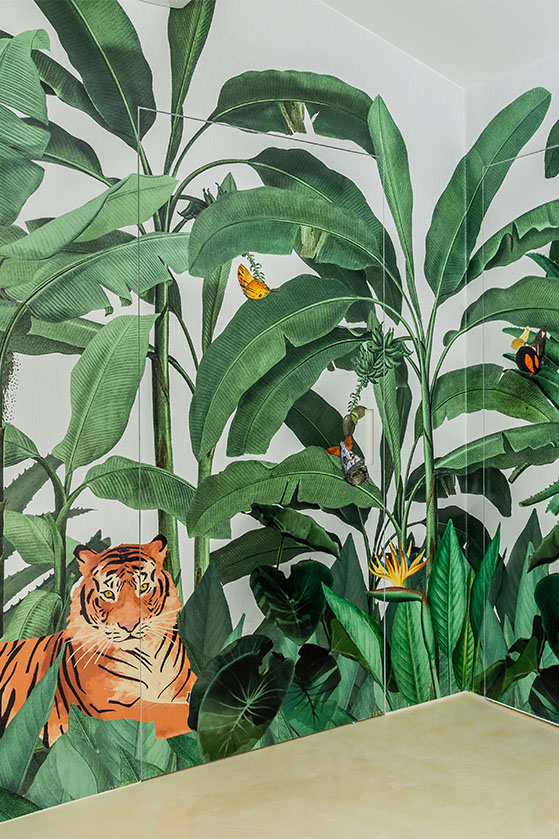 Doors and service hatches from the Segreta collection. The peculiarity of this project is the choice of the surface finish: a tropical-themed wallpaper that makes the doors and hatches almost...