REVOLUTION SWING DOOR
REVOLUTION WOOD: It is esthetically outstanding because the frame is made from a single, seamless element. This peculiarity makes Revolution a unique door, different from all others on the market. The elimination of the classic joints in the casing, combined with the fact that the panel is flush to the frame, endows the door with a monolithic look which is the expression of a minimalist taste, but also gives the observer the sensation of standing before a work of design crafted to endure.
TECHNIQUE AND FUNCTION: Revolution has a thick panel (53 millimeters) and is equipped with an extruded aluminum load-bearing frame in which three disappearing adjustable hinges are lodged. Three hinges capable of bearing over 90 kilos are provided even for the standard height 210-centimeter doors; Revolution doors with a greater height have additional hinges to improve the sturdiness of the door.
PROJECTS MADE WITH THE REVOLUTION DOOR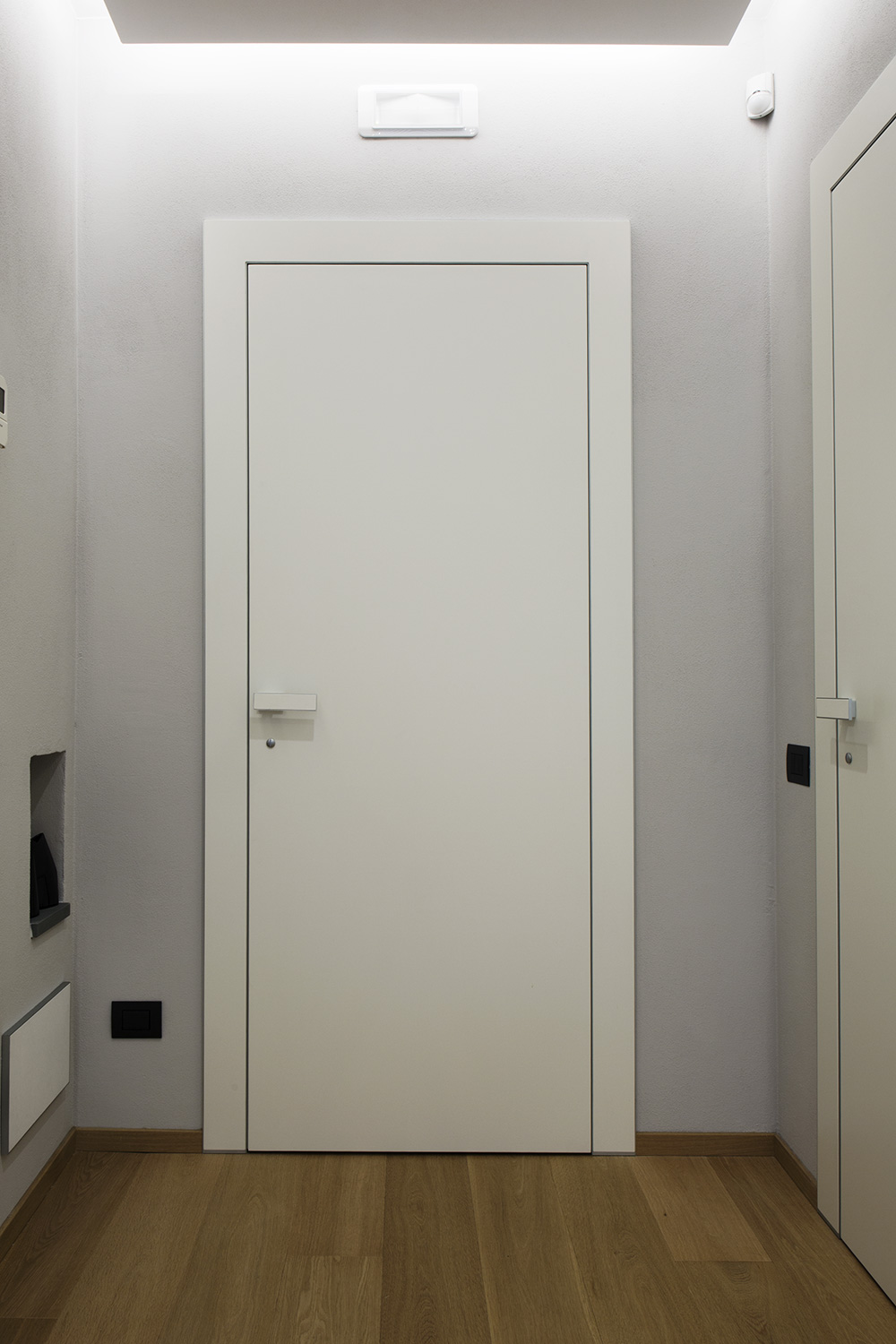 A historic town house, where the generous ones volumes are the only memory of another era. The complete renovation of the building it has been designed to make contemporary this...