XDOOR: THE DOOR WITH INTEGRATED LIGHT
The XDoor© door has LEDs integrated into the thickness of the door and lets the light escape from a groove located inside the MA23 groove handle, the closure is entrusted to an adjustable magnet that can also be equipped with an optional privacy closure. The XDoor© door is a registered model, produced exclusively by Staino & Staino.
The low consumption LED light can be adjusted in its intensity by means of an optional dimmer control; the system can be connected to a simple switch or to any home automation system present in the home.
The XDoor© door is available in hinged, pivoting and sliding versions; made to measure up to cm 130 x 300 h.
The panel can be delivered with a protective base coat to be whitewashed like the wall, or it can be supplied already lacquered in any opaque color on request.
For customized finishes, ask the sales office.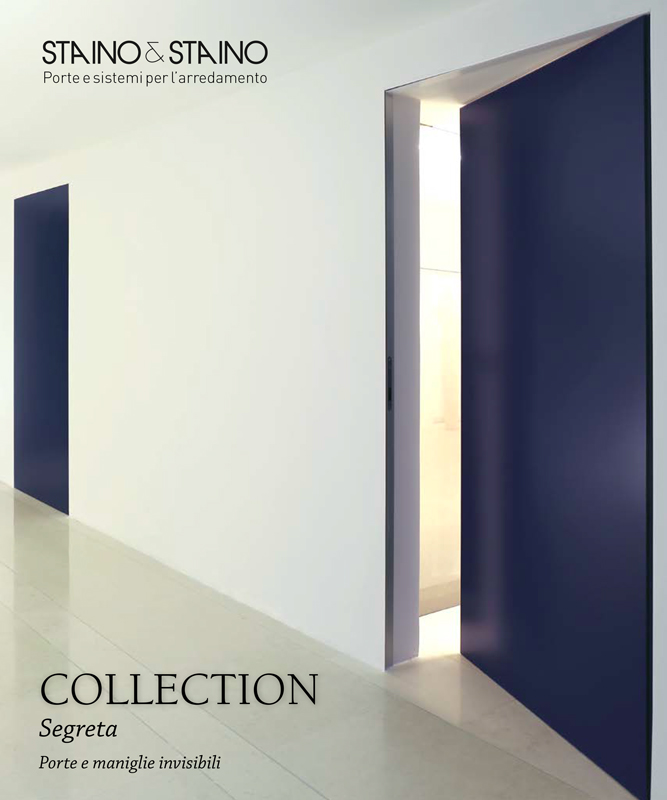 Collection Segreta doors
Catalogue dedicated to the collections of invisible Segreta doors