iDoor©: Flush-fitting door with rounded upper edges
iDoor© is the new flush-to-the-wall door model produced by Staino&Staino which, thanks to its rounded ends, is characterized by an exclusive design, very clean and minimal but with a decidedly softer, more personal and recognizable taste.
In addition to the panel/leaf, specially worked to eliminate the upper edges, the iDoor© door is equipped with an extruded aluminum frame which allows the door to be mounted flush with the wall and thanks to its particular characteristics, allows the masonry to be finished in such a way coordinated with the design of the door.
A series of dedicated handles complete the proposal of this new flush door.
iDoor© is a model designed and registered by Dario Staino, produced exclusively by Staino&Staino srl
The panel can be delivered with a protective base coat to be whitewashed like the wall, or it can be supplied already lacquered in any opaque color on request.
For customized finishes, ask the technical office.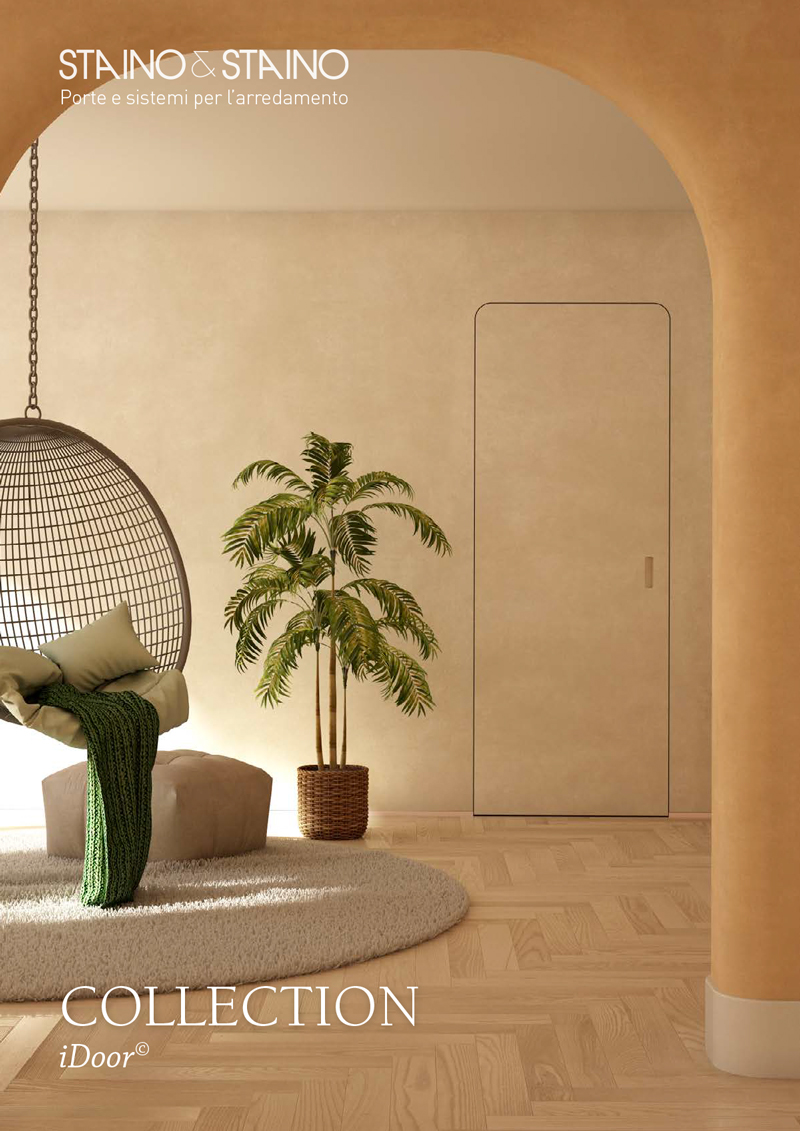 Collection iDoor©
Flush doors with rounded edges.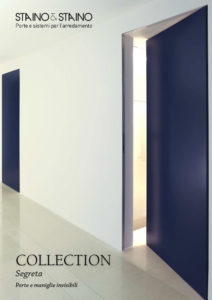 Collection Segreta Door
Catalog dedicated to the collection of invisible doors.