COPLANAR SLIDING DOORS
The Segreta invisible door is also available in the coplanar sliding version, made to measure to the millimeter in the version with one or two doors. The operation of the door is totally mechanical and allows you to open the door with a simple pressure of the hand, so it is possible to open and close without the use of a handle.
Magnetic closure system.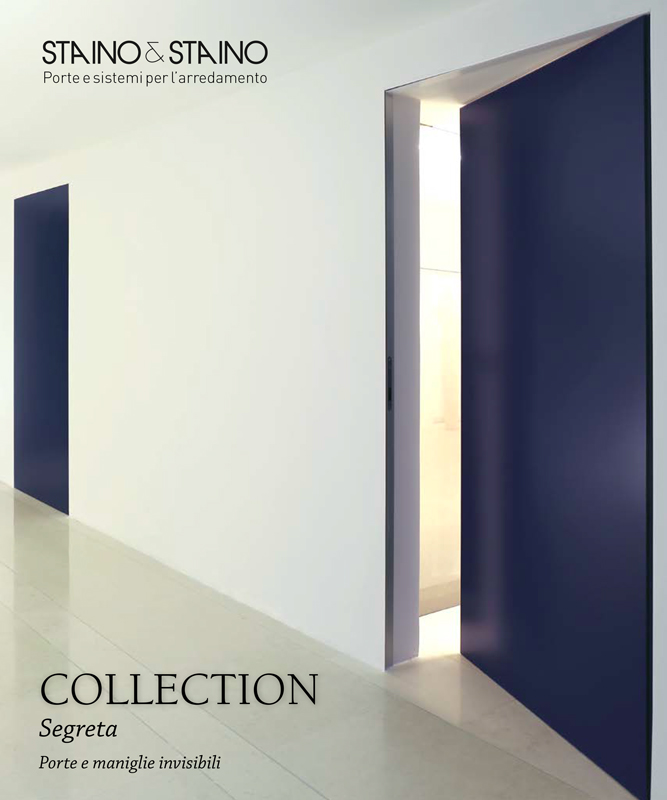 Collection Segreta doors
Catalogue dedicated to the collections of invisible Segreta doors