CUSTOM-MADE SLIDING DOORS EXTRALIGHT
With an aluminum profile of 25mm only, EXTRALIGHT is one of the most advanced systems for custom-made sliding doors of large dimensions (150cm wide and over 300cm high) with the largest possible glass surface. EXTRALIGHT is designed to be entirely customizable in its size, finishes and glass decorations (also based on projects and pictures provided by the designer or customer).
PROJECTS MADE WITH THE EXTRALIGHT DOOR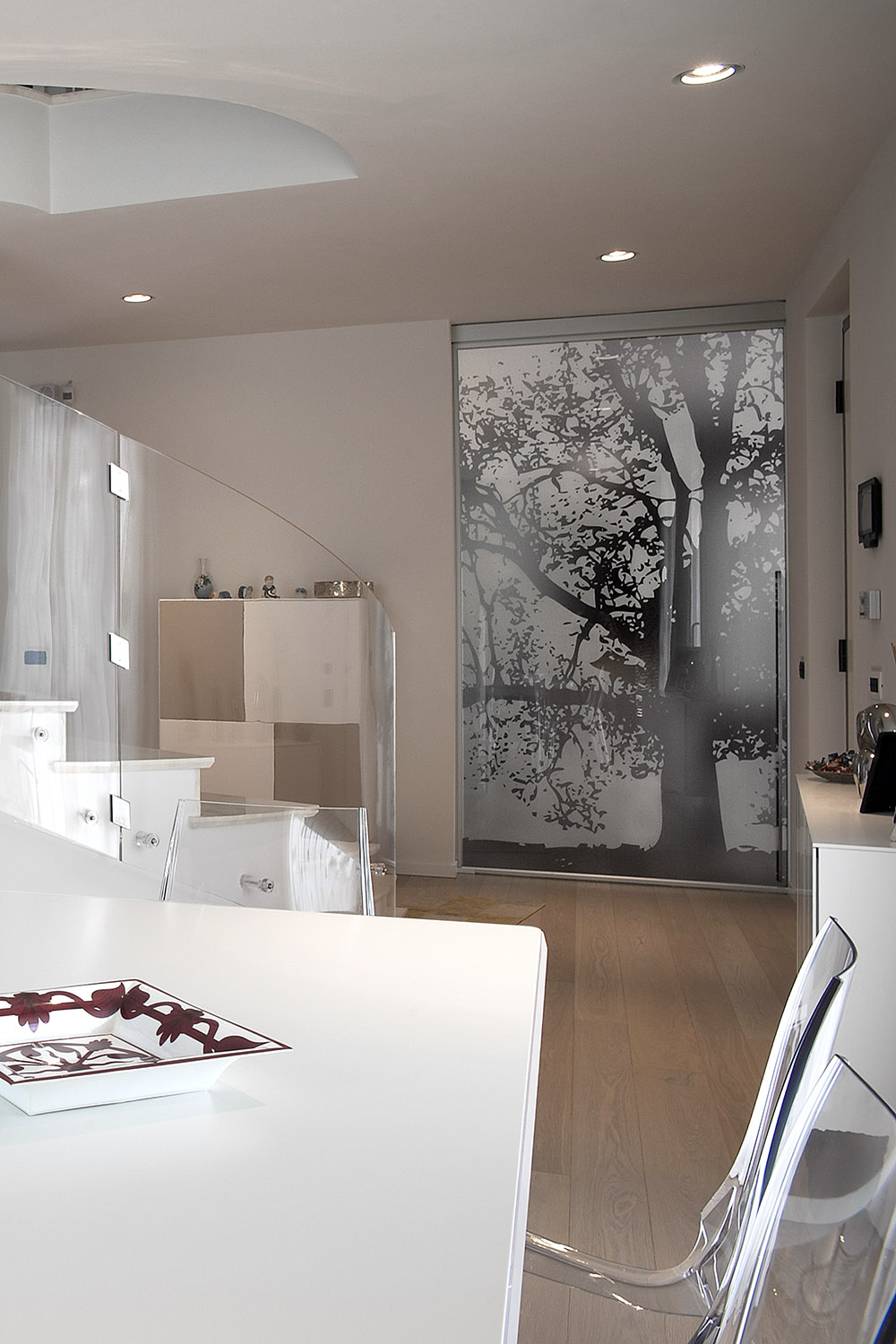 A newly built single-family house, furnished in a contemporary style. The clients have chosen for the living / kitchen area Extra Light sliding doors with decorated sandblasted glass, for the...