EXTRALIGHT
A technical door of basic elegance. Thanks to the standard and EVO frames, the leaf is flush with the staff beads in both the 'push' and 'pull' versions. The EXTRALIGHT internal swing door can have a snap-lock that, if matched with the dedicated handle, offers a solution of great formal simplicity and moderate prices.
PROJECTS MADE WITH THE EXTRALIGHT DOOR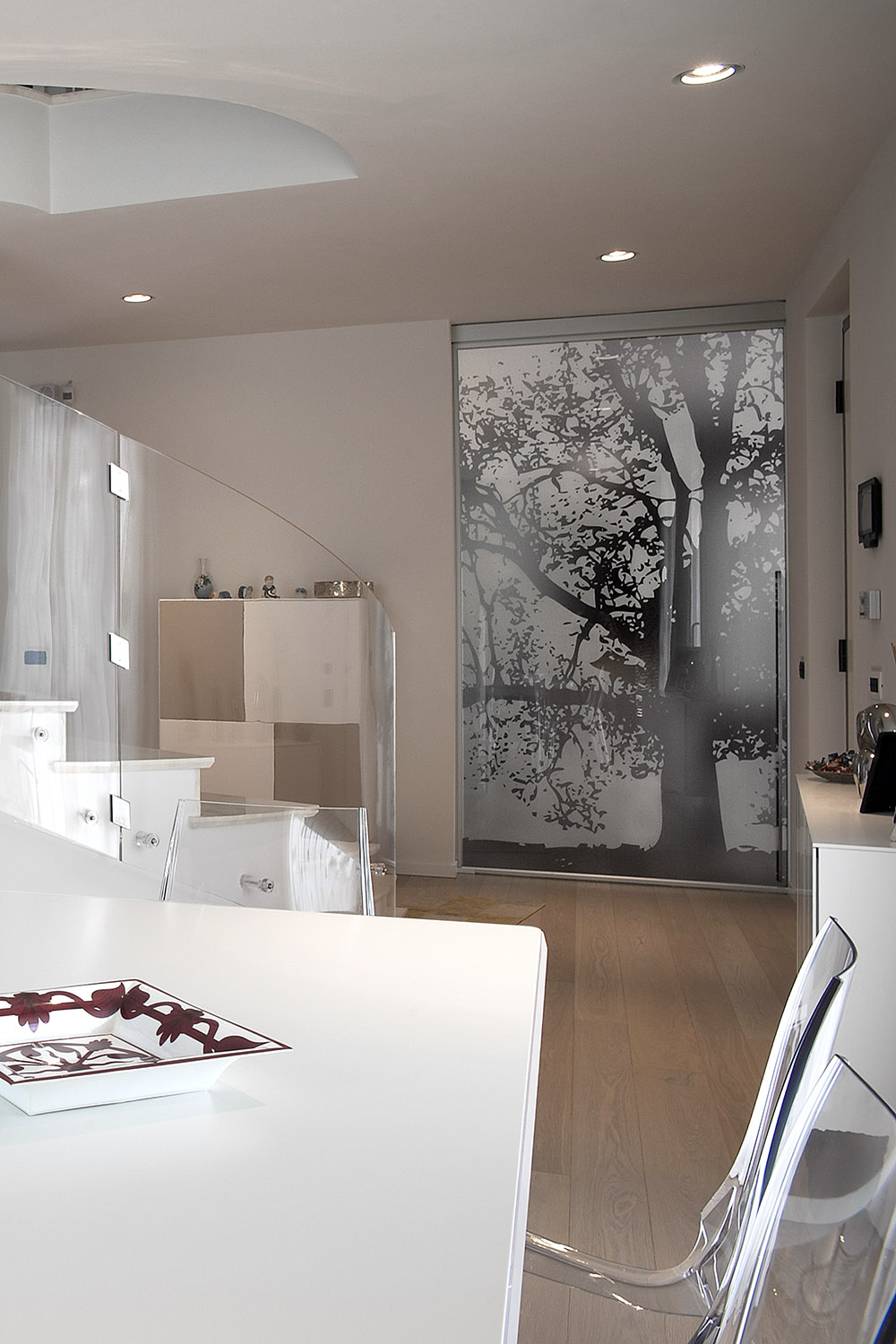 A newly built single-family house, furnished in a contemporary style. The clients have chosen for the living / kitchen area Extra Light sliding doors with decorated sandblasted glass, for the...